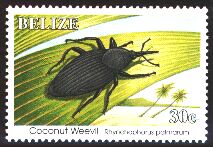 My friend Nyasha is in a band, Asiko. Great way to put her New York University legal education to use, I say. While surfing Asiko's
website
one day, I noticed that Nyasha describes herself as
Creole from Belize
. Since I had just attempted to define
Creole,
that ridiculously elusive concept
here
, I asked her "What do you mean by that?"
My question prompted this
blog entry
over at the
Global Parish
. Enjoy. (I'm that friend "Eddie." She fancies calling me by my middle name, for some reason. LOL.)
Oh and yes, I will review an Asiko performance as soon as I attend one.
While you're at the Global Parish, make sure to savor the gorgeous snapshots from her latest Belizean journey.
Belize
-
Creole
-
Asiko

Have a comment? Post it under Comments below. To send this to a friend, click on the envelope icon below.